Silbermann's Ice Cream has a unique timeless quality that is hard to find anywhere else. Our rich history of hard work and community service has led to the store's longevity. With persistent customer service throughout the years, our establishment has provided the Bay Area with a fun, family-oriented way of enjoying good old fashioned ice cream.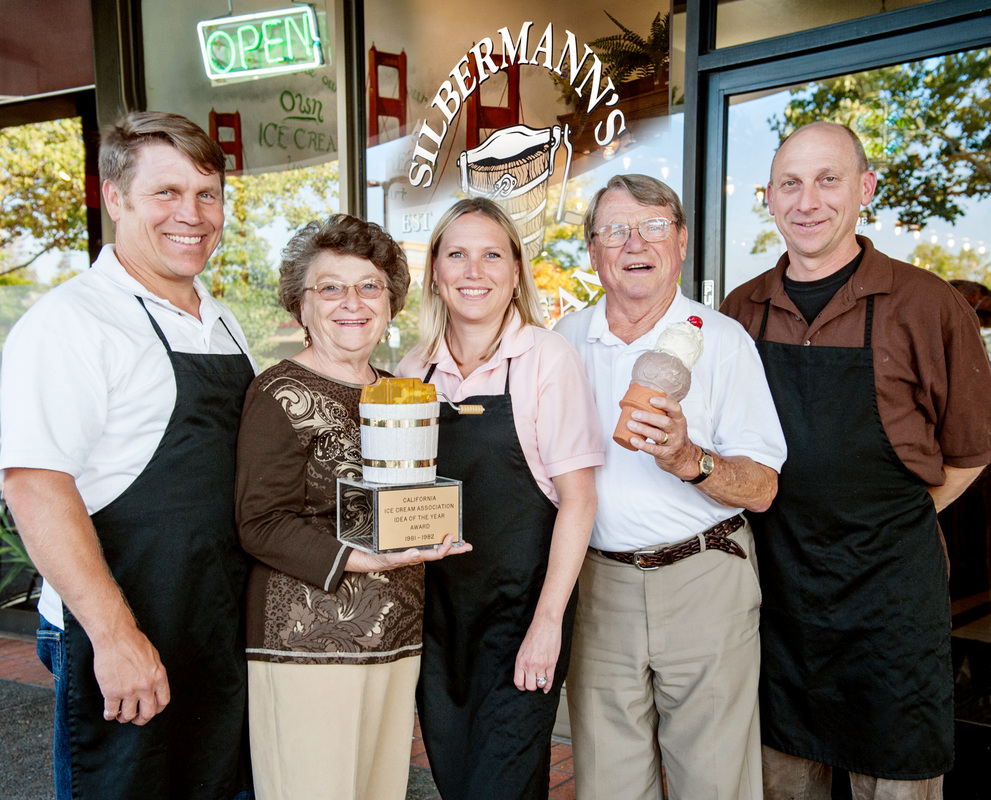 In 1965, Alfred and Ilse Silbermann, struggling immigrants from Europe, got married and moved to Terra Linda.
In 1966, Alfred and Ilse, took over the Swensen's Ice Cream store located in Northgate One, and their first son, Curtis, was born.
In 1981, Ilse developed the idea of making cakes with ice cream and won California's "Idea of the Year" award that is currently displayed in the store.
In 1989, the Silbermanns incorporated the family name into the store's title, the parents retired, and Curtis took over the operation.
In 2005, second son Daniel assumed ownership of the business just prior to getting recalled
into the Navy reserve.
In 2007, third sibling Sonja managed the business until her brother, Danny, returned from his deployment overseas.
In 2014, Curtis returns and assumes control of the business from Danny with Sonja in support.